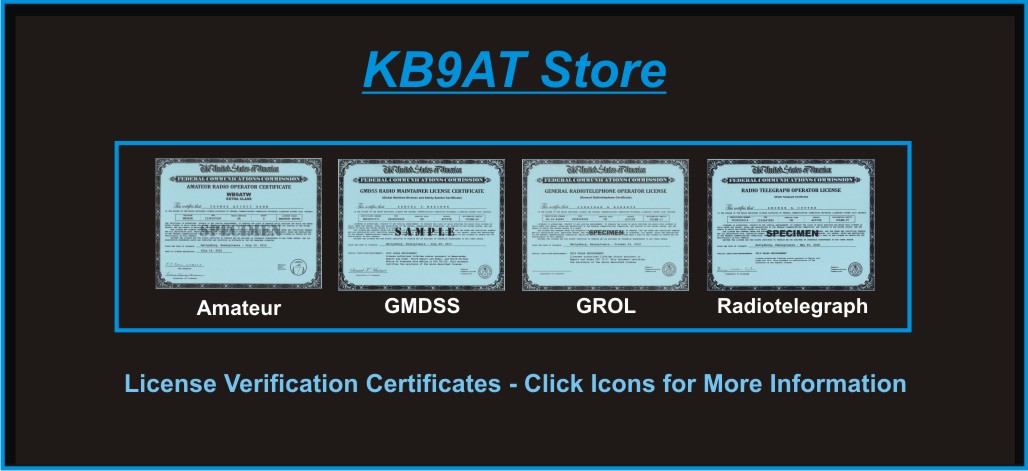 KB9AT QSL Portal
If you've worked KB9AT and would like to QSL, we can handle it right from this page. Simply send your information to qsl@kb9at.com.
I'll answer your email with a filled out version of my snail mail QSL card - which looks like this: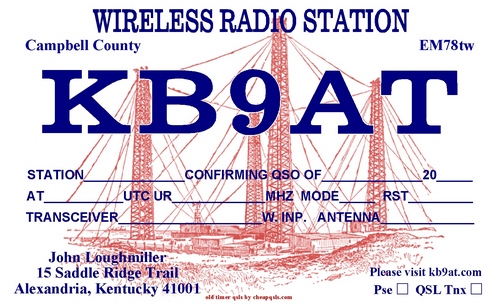 If you would like to exchange cards via the postal service, that will work too. Use the address on the card image above to acknowledge the QSO and when I receive it, I will return a hard copy of the above QSL card.
If you don't have any printed QSL cards, no worries - just email the standard information to qsl@kb9at.com and I'll reply with a filled out jpg of my card sent as an attachment in my email response to you.
Good DXing!