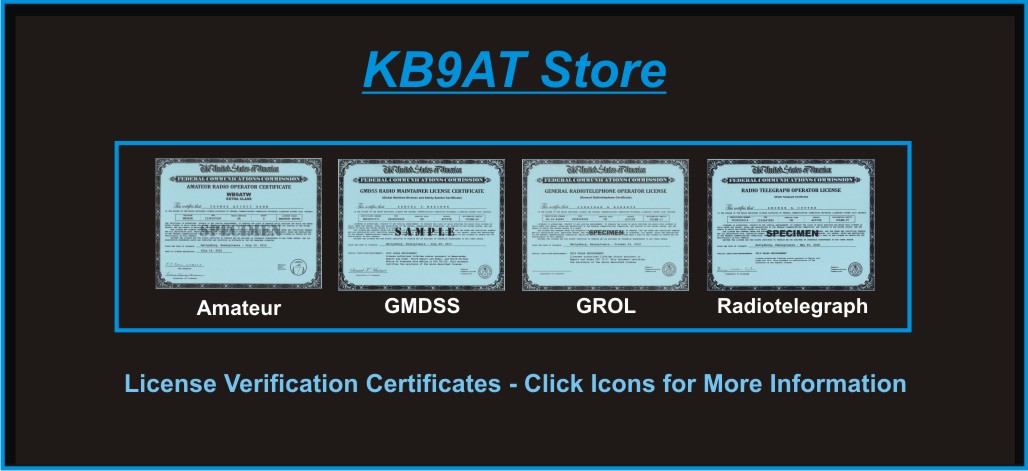 A couple of times each year, the Public Broadcasting System (PBS) has auction week wherein they beg for money so that they can "...continue to provide quality programming to the local community".
This site is not adopting that business model however we do ask you to consider purchasing one of the four Custom Amateur Radio Operator License certificates which are based on the legendary - but now unavailable - FCC Commercial First Class Radiotelephone License. (Why would you want to do this? Well, in 2015, the FCC stopped issuing paper licenses to either initial or renewal licensees.)
If you would like to have an Amateur Radio Operator Certificate on the wall of your Ham Shack that puts all others to shame - including the actual license the FCC formerly sent to Hams - click on the right hand button above.
If you're a Digital Mode operator, click on the middle button and check out the Digital Frontier Foundation Custom Certificates. Everything is dirt cheap, sent via first class mail, and helps us pay the bills that keep this web site up and running.
Finally, if you want to exchange QSL cards with KB9AT to verify a contact, click on the QSL Portal button.